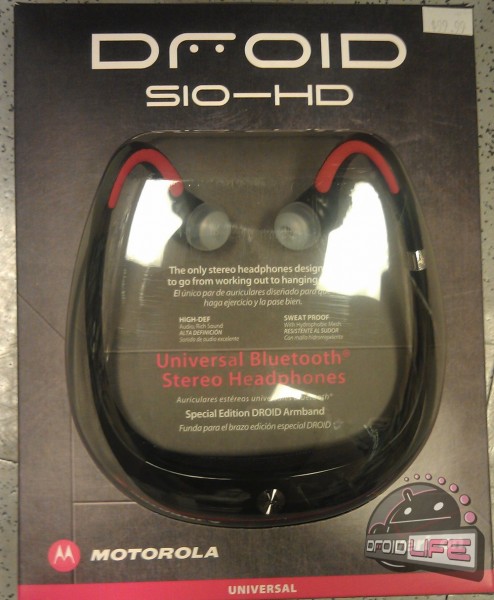 Are we now taking this DROID-branding thing a little too far, or is it just me?  We saw the CommandOne Bluetooth headset grab a hold of our favorite brand name a couple of weeks ago, but it doesn't look like Motorola plans on stopping there.  From the picture above, it appears as if they are ready to re-introduce their S10-HD Bluetooth headphones with some special packaging.  Normally priced at $79, it looks like you'll be dropping an extra $20 for this special edition version.  Are we blaming that sweet DROID armband for the price jump, or because they are "sweat proof"?  Yes, that was sarcasm.
Cheers ___!
______________________
Some of our best videos.