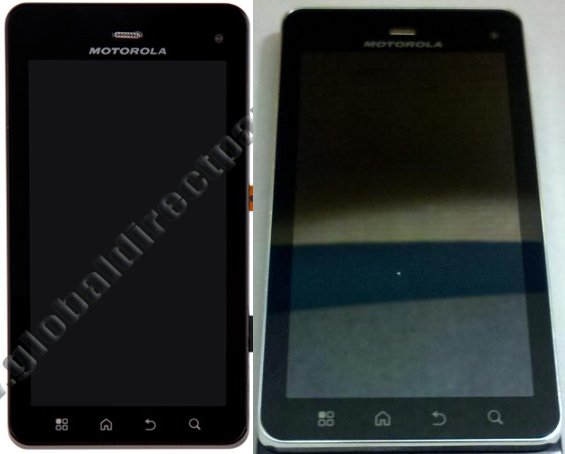 An apparent OEM parts re-seller has posted up what appear to be DROID3 screen and top half kits, which we've taken and compared to the few D3 pics that are in the wild.  Yep, I'd say these are definitely the same thing, now we're just wondering why this site is already selling them?  We weren't expecting to see this device until late summer, but if you and I can already go out and buy pieces for one, I'd say that Motorola might be closer to having this ready than anyone thought.
The odd thing, is that they mentioned the name Targa alongside the DROID3, but we're almost positive that is the codename for the new Bionic and that the D3's is Solana…or should we flip flop those?  The Solana has been spotted with a model number of XT862 which would match up much more closely to the naming scheme for a keyboard-less phone like a DROIDX which the original pictures of the Targa resemble.  And as you may recall from the original DROID and 2 we saw model numbers of A855 and A955, so it would be odd for Moto to switch up that series now, wouldn't it?  
Update:  A reader (Cheers Ryan!) has pointed out that the same parts site is showing the original Bionic as having the model number XT865, which is the same number we saw back at CES and is definitely the old one.  Could be legit?
Update 2:  As more readers and our homes at Phandroid have pointed out, the site has gone through and done a full comparison for us of the original DROID, DROID2 and this new version.  4″ screen is definitely go:
And I didn't think I needed to point this out, but yes, that is indeed a front-facing camera up there and not just another proximity sensor:
And of course, we can always fall back on the theory that this site is simply using the name "Targa" to better place itself in search engines and this is all just one ugly coincidence.
Things just got a lot more confusing.
Via:  Global Direct Parts
Cheers Reymond!