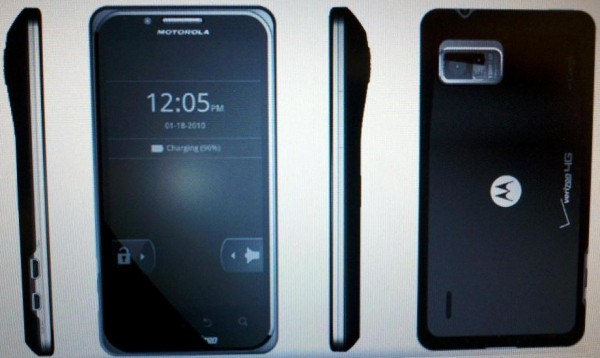 Now that we're done hypebeastin' the HTC Thunderbolt, it's time to get back to the family of phones that truly drives us to do what we do everyday.  Some photos of the new DROIDs made the rounds last night and included a new player which has been codenamed Targa.
The Targa picture above appears to just be a mockup, but mockups are usually pretty good indicators of what the final phone will look like.  And this is one of those that we're hoping is spot on because this phone is hot.  You can see that the plan is for it to be a 4G LTE device on Verizon, has at least a 4″ screen which we'll assume is qHD, front and back cameras, and a super sleek body that emulates the DX, but a heck of a lot smoother.  No word on official specs or release date, but we're not buying into the current rumor of it coming out by X-mas.  We're thinking we could see it way before then.  
First look at the DROID3: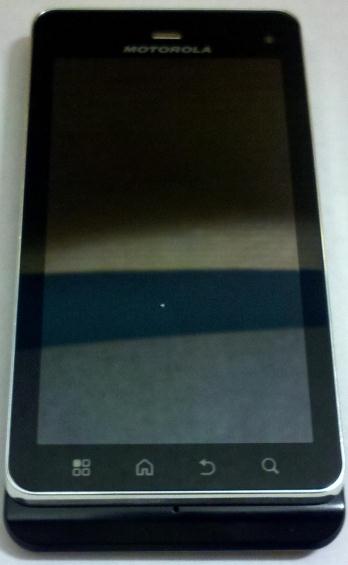 Ahhh the 3rd version of the original that started it all.  I'm liking this new thinner top for a slideout.  The D2 was incredibly heavy, so we're hoping this new version will come in at a much lighter weight while also sporting a 4″ qHD screen.  It appears to have a front-facing camera, but that could also just be sensor.  And what about that new slanted lip?  This is definitely an upgrade over the D2's look.
And the DROIDX2 again:
Well, we've seen pictures of the DROIDX2 already, but now we know for sure that Daytona is indeed the codename for it and the model number is MB870.  It's also running 2.2.1 with the new Blur at this point, so hopefully that changes to Gingerbread come launch.
Thoughts?  This is a lot to take in on a Tuesday morning.
Via:  Howard Forums, (2), (3), Engadget
Cheers to everyone who sent these!