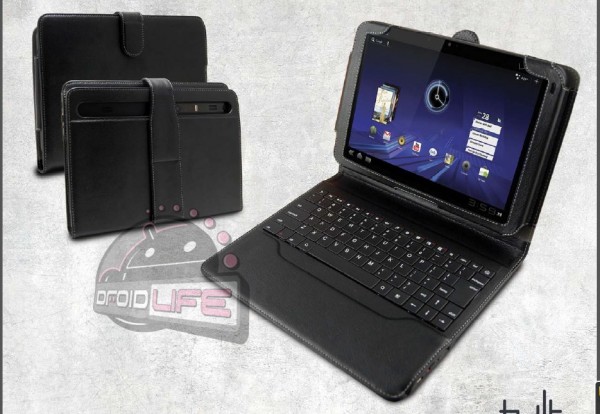 If you already own a Motorola XOOM and have become a little jealous over the Asus Transformer and its nifty keyboard/laptop dock, then we may have a solution for you.  Moto and Verizon plan to release the "Keyboard Folio" which is like a leather laptop case with built-in keyboard (assuming it's just the Bluetooth keyboard) so that you can also take advantage of an all-in-one and on-the-go experience.  While it may not look exactly like a laptop as the Transformer does, it still gives you an option and should help ease any post-tramatic-XOOM-disorder.  No telling what the price may be.
Update:  We've added a close up shot of the new keyboard folio above, but it's looking all that pretty.  Is that contrast stitching I see?  Eww.  Click that image for the big dog version.
Cheers Legion!
______________________
Some of our best videos.