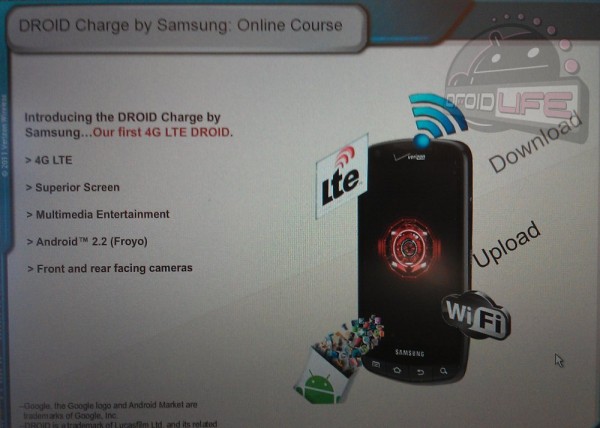 DROID Charge training officially started today for Verizon employees, only, we're still not 100% sure when it'll be available.  For the last few days, it's looked like April 28th would be the day, but after seeing that date pop for the Incredible 2, we're pretty much just guessing at this point.  Would be odd for Big Red to release two DROIDs on the same  day wouldn't it?  We still have this feeling that one of them will be next followed by the other on the 28th.  Stay tuned!
Update:  We're told that the training makes reference to the fact that the Charge can support 10 (yes, ten) devices through it's mobile hotspot app, 2 more than the Thunderbolt.  Not bad.
Update 2:  Here are all of the official specs for the Charge.  Also, how it compares to a variety of other leading Android devices.
Cheers Spaniard!