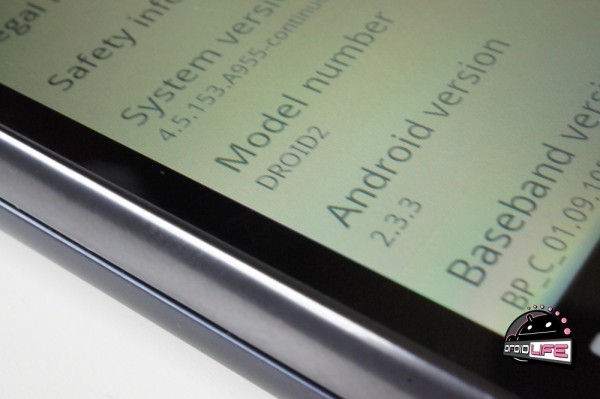 A deodexed Gingerbread was released on Tuesday for the DROIDX, but we almost missed the version for the DROID2 that came out yesterday.  Wouldn't want to leave out any D2 owners would we?  A big thanks again to the guys at My Droid World for this.
Instructions:
*DROID2 ONLY.

*DROIDX version is here.
1.  You HAVE to already be running the rooted Gingerbread.
2.  Read step 1 again.  Good? Proceed.
3.  Download:  d2gbrooteddeodexed.zip
4.  Drop the file on the root of your SD card.
5.  Using the D2 Bootstrap, reboot into recovery.
6.  Choose "install zip from sd card", "choose" the file from above.
7.  When finished, your phone will reboot and appear to bootloop, which is fine.
8.  If it bootloops for more than a minute or 2, pull the battery and reboot.
Note 1 – If it doesn't work the first time, try wiping data and then re-flashing the file.
Note 2 – If you are having syncing issues afterwards, perform a factory reset a couple of times.
Note 3 – If you are missing apps from your market, here is the fix.  [courtesy of JRummy]
Full support can be found at My Droid World.
Cheers Owen!