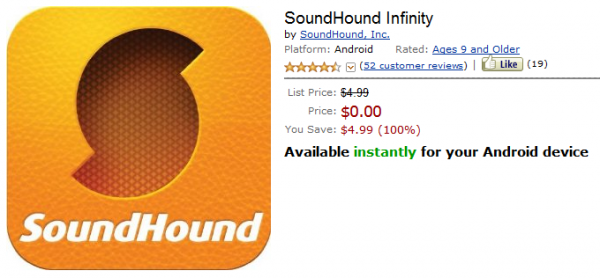 I'll be the first to admit that I didn't think this Amazon Appstore was going to work out, but with free $5 apps like today's, it's hard to not give them some love.  It's almost become a regular morning tradition now – wake up, check email, Google Reader, Amazon Appstore…weird.
Enough of that rambling and on to SoundHound Infinity which as I already pointed out, is free today, but on normal days is $4.99.  It's your standard "What's that song!" app, but allows you to purchase the songs you find through Amazon, grab lyrics to them, and even search for videos by the artist on Youtube.  Might as well grab it if it's free, right?  
Download Link
Cheers Tim and Mark!