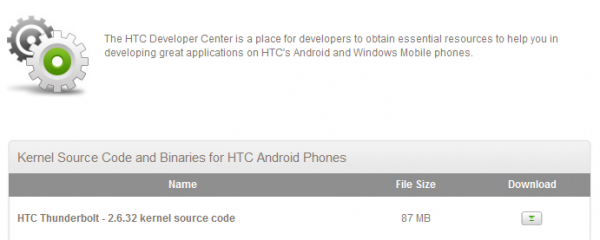 Something big happened late last night, the kernel source for the HTC Thunderbolt was released.  What exactly does that mean?  Well, for 1, that developers can start to create real ROMs for the device that will more than likely function a hell of a lot better than your stock one would.  This is a huge step towards the Thunderbolt reaching its full potential with a better battery life.
Download the kernel source from HTC's site.
Cheers 0mie and MrBob!