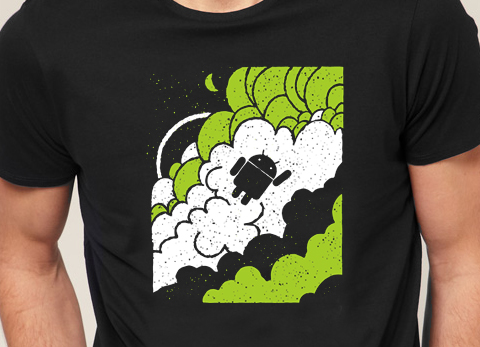 Another Andy t-shirt is available!  "Flying Andy" is the name, and as usual, is printed on 100% American Apparel cotton, available for $19, and in another great design.  You all know that we're big fans of the shirts these guys make, and it's hard for us not to be, especially after the release of the Droid Life limited edition hoodie.  Maybe it's time for another exclusive DL shirt?  Be sure to grab this one first though.
Buy.
______________________
Some of our best videos.