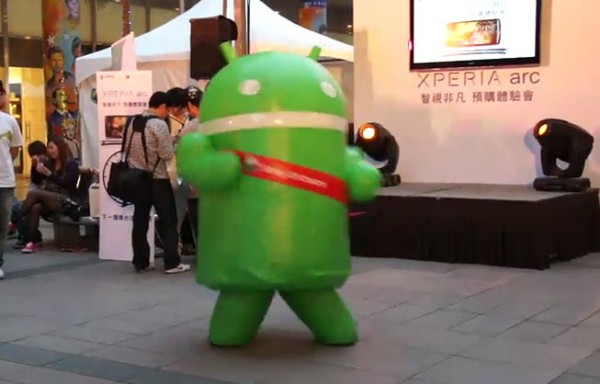 This video of a dancing air-filled Android has been making the rounds today, and is…pretty awesome.  It looks like a Sony Ericsson Xperia Arc launch of some sort that featured our favorite robot gettin' low, low, low.  To those of you that are sports fans out there, this is something you've more than likely seen from your local mascot, but it's still pretty fun.  
Cheers to everyone who sent this in!
______________________
Some of our best videos.