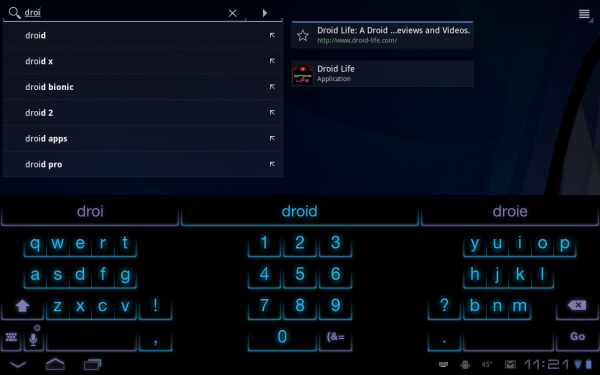 Back in February, Switfkey announced a tablet-specific version of their keyboard that would make typing on a bigger screened device infinitely easier.  This new TRON-esque keyboard would allow you to type quickly with your thumbs while in landscape mode and while using their predictive typing engine, something we have currently only seen from Thumb Keyboard.  Yesterday, they made the first beta version available to those in their VIP beta program.
As you'll see in the screenshots below, you can switch between a full keyboard or the thumb version easily and still use major features like voice-to-text.  I've been playing with the keyboard for almost a day now and like it, but I've got to admit that I was starting to get used to Thumb Keyboard.  We might do a video walk-through in a bit if appears to be needed.  
Sign up for the beta program.