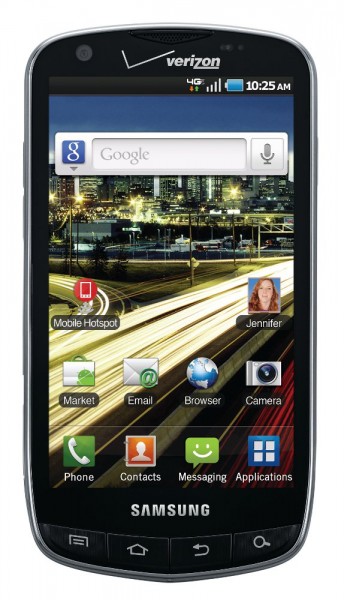 There is an above average chance that Verizon's Samsung 4G LTE device will end up with DROID branding on it, making this our next family member.  We're just wondering if that is a good thing or not?  We all know how Sammie did with the Froyo update to their Galaxy S line of phones (Fascinate still doesn't have it by the way), so it's only fair for many of us to be skeptical of anything else they release.  And with this phone more than likely running Android 2.2 out of the box, you know people will be crying for Gingerbread from day 1.  It'll be rockin' a beautiful 4.3″ Super AMOLED Plus screen, HDMI-out, front-rear cameras, and no Bing, but will that be enough to get you excited?  Are you interested in a DROID-branded Samsung device?
Here is our hands-on with the device.  And how it compares to the other 4G LTE phones.

Loading ...
______________________
Some of our best videos.