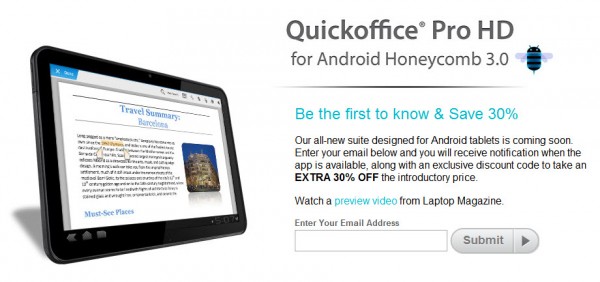 Quickoffice Pro HD for Honeycomb is nearing a release, and if performing work actually sounds like something you want to do on your XOOM, then you may want to take advantage if this opportunity.  If you sign up at the Quickoffice site to receive notification of the release of their Android 3.0 office solution, you should see a 30% off coupon when the app goes live.  From what I've been told, the app will be on display at CTIA next week, and then available to everyone just a few weeks later.
Sign up.
Cheers Trebor!
______________________
Some of our best videos.