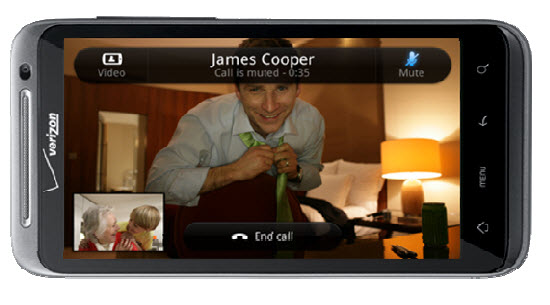 Last night we started to question whether or not Skype Mobile with Video was ever coming to the HTC Thunderbolt, but according to a representative from Skype, it looks like it will still be here, we just have no idea when.  They are clearly experiencing issues with the video chatting version of it, something we noted back in February as being one of the reasons for the TBolt's delay…
Verizon Wireless and Skype are committed to providing a great mobile video calling experience for customers,  and we are currently working on ensuring that when launched, Skype mobile with video on Verizon 4G LTE phones will deliver the best possible video calling experience.  We don't have a  specific date for availability to share at this time.
At this point, are we sure Skype even matters?  Thousands of you have already picked up Thunderbolts, all while knowing that Skype would not be included.  There are plenty of alternatives on the market that will satisfy your video chatting needs, right?
Via:  Examiner
Cheers Brian!