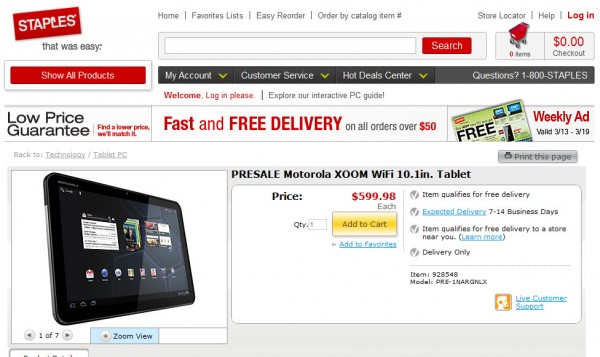 The Motorola XOOM Wi-Fi is approaching faster than I think anyone expected.  A pre-sale started this morning at Costco, and now Staples has joined in on the party.  As you may remember, our friends at Staples helped us spread a lot of news about this wifi-only XOOM, so we've got to show them some love now that the device can finally be ordered.  It's $599, will ship on March 25th, and should arrive on either the 27th or 28th.  Yay!
Pre-order.
Cheers Joe!
______________________
Some of our best videos.