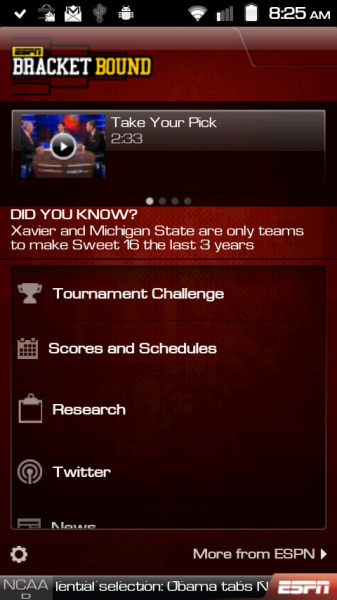 If you joined the Droid Life Tourney Challenge, then you'll want to grab the ESPN Bracket Bound app to keep track of my dominance over the 1000+ that decided to battle it out this year.  The app is free in the market, allows you to track your bracket, your standings in any of your groups, and even view the overall leaders in the entire country.  It's actually a pretty solid attempt here by ESPN.  
Cheers @richardsonadm!
______________________
Some of our best videos.