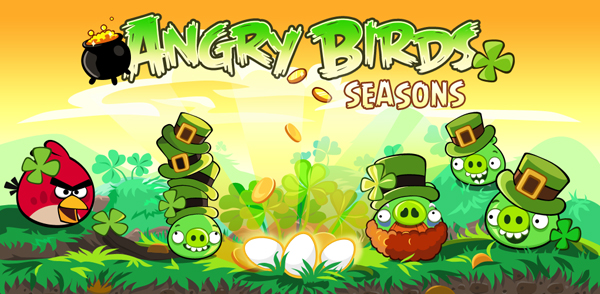 Get your green beers ready; the St. Paddy's Day version of Angry Birds Seasons on Android is available now for those of you addicted to pots o' gold, red hair and clovers.  This latest seasonal addition introduces 15 new levels that should keep you occupied until next week when Angry Birds Rio is released, alongside a bunch of new levels for regular AB.  It's an Angry Birds kind of month!  
______________________
Some of our best videos.