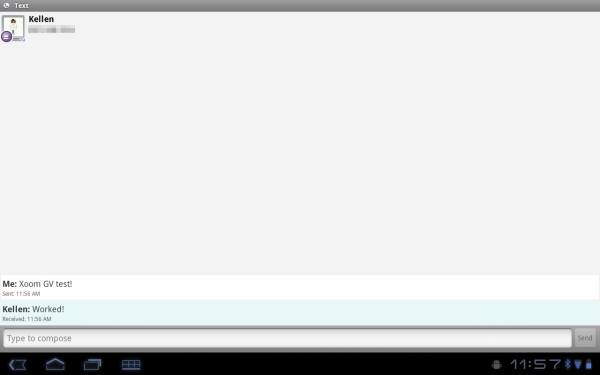 The Android community comes through yet again.  Actually, I should really change that to say, "XDA comes through again!"  For those of you with a Motorola XOOM that have been wanting Google Voice since day 1 and have somehow been living without it, you are now in luck.  After some really spotty instructions on how to get it working through a Titanium Backup were released over the weekend that had a 1% success rate, and 110% frustration rate, most of us had given up.  And then this morning, member sangreal06 modified a GV apk which works flawlessly and released it to the masses.
Download:  gv.4.2.13.fixed.apk (mirror)
To set up, you'll need to add your XOOM's phone number to your GV account and then walk-through the on-device set up.
Via:  XDA Forums
Cheers @acidone!