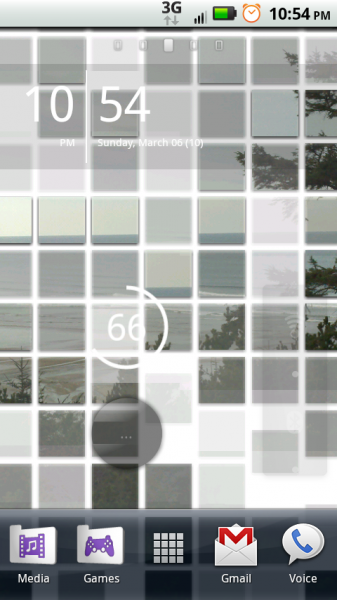 It's no secret that we're huge fans of Light Grid Live Wallpaper.  In fact, we haven't stopped using it since we wrote about it back in December and don't plan to until something finally tops it.  So today, we aren't telling you to ditch it, but just wanted to let you know that the developer behind it has another app that works in a similar fashion.  Say "Hello!" to Photile Live Wallpaper.  It has the same Light Grid feel, but instead of just using various shapes, sizes and colors, it lets you add one of your own photos to the background which is then transformed by the grid.
Free in the market.  Download Link
______________________
Some of our best videos.