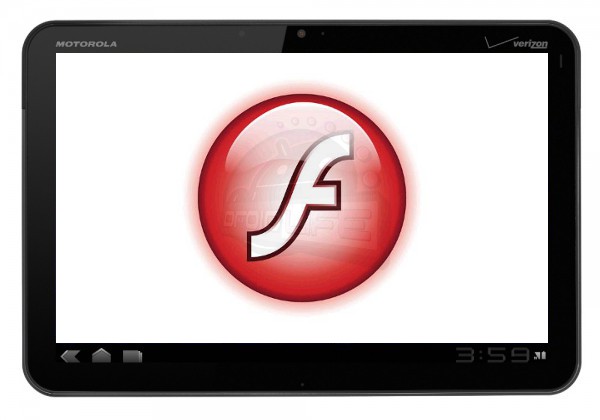 By now you've already heard news that the Motorola XOOM won't launch with Flash 10.1 enabled and will instead see it via market download some time this spring?  Well, we may have just been handed an .apk that can be tried on Thursday should you be going forward with your purchase to give you a Flash experience right away.  A Flash 10.1 version for Tegra 2 devices popped up over at XDA and while it says that it's made for Froyo, we'll be testing it on our XOOM to see if it works.  While I can't recommend that you try this because we have no idea what the effects could be, we're just giving it to you as an option.
Download:  Flash-10.1.120.1.apk (alt link)
And remember, you should NOT download Flash from the market once you get your XOOM because it runs on a Tegra 2 processor and is not compatible with 10.1.106.16.  Adobe has added notations to the market version to remind you of this…
It SHOULD NOT be installed on devices/tablets with the NVIDIA Tegra 2 super chip including the LG Optimus 2X, Dell Streak 7 and Motorola ATRIX. The pre-installed version of Flash Player is optimized for Tegra 2. Future updates will include these optimizations. If you are unsure as to whether your device includes the NVIDIA Tegra 2, please consult your device owner's manual.
Cheers @rothnic!
Via:  XDA Forums