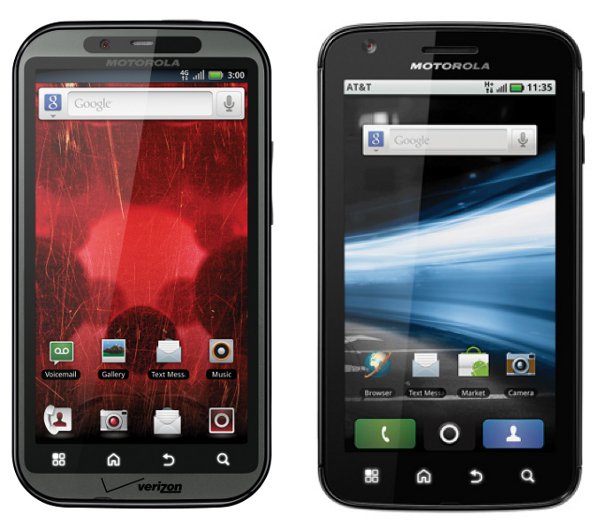 Since many of the readers of our little site here are Motorola product owners, I thought I'd point out that the Atrix 4G system dump has found a home on the internet.  It's essentially the same version of Blur we all have running on the DROID X, so there isn't a lot of new stuff, but a couple of the wallpapers look different and you can trick everyone into thinking your phone has a dual-core processor by using its new boot animation.  Ringtones are included as well.
Now, if only that title said BIONIC, right?   And not to hate on our cousin from AT&T, but in terms of looks, the BIONIC kills it.
Links and boot animation video after the break.  
Download:  Wallpapers | Ringtones| Boot Animation | Full System Dump
Couple of new wallpapers. I think.
Via:  Phandroid