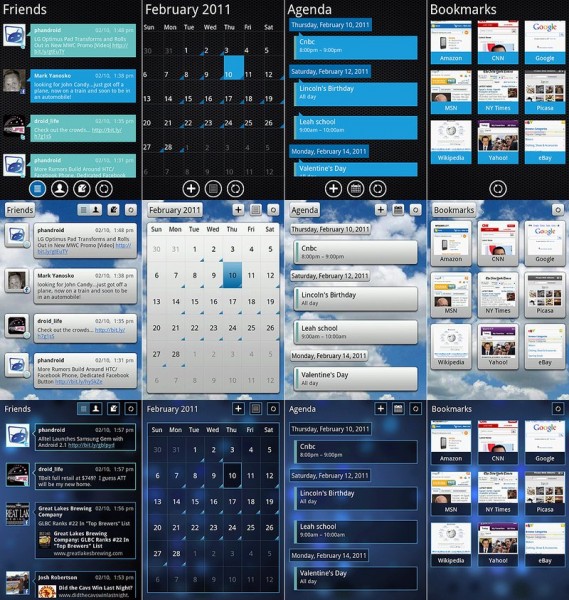 Our man signals23 over at XDA has been busy updating all of the LauncherPro Plus themes that have now become so famous.  And actually, he's released a whole set of new themes that we weren't aware of and wanted to make sure you all checked them out.  He's calling them Metro, Clouds and BLURPS and are seriously works of LP art.  You'll find multiple colors that are all based off of the latest version of LauncherPro and work incredibly well with a variety of themes.  Show signals23 some love.
METRO:  Download
CLOUDS:  Download
BLURPS:  Blue | Red | Grey | Green
Instructions:
1.  Backup your current LP settings.  Preferences>Backup homescreens & settings.
2.  Uninstall LauncherPro.
3.  Download a themed version from above.
4.  When it finishes, tap on the download and click "Install."
5.  When installation is complete, restore your previous settings.  Preferences>Restore backup.
6.  Enjoy!
The rest of the themes can be found over at XDA.
Cheers Picolas!