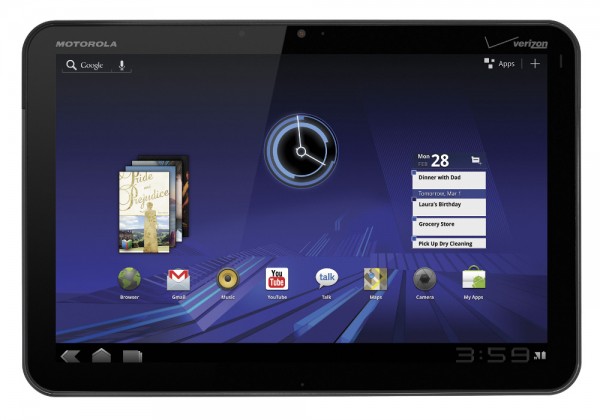 As you all know by now, a Motorola XOOM landing page popped up late last night showing a $1199 causing one of the biggest internet outrages we've seen in quite some time.  We tried to make it clear that the price would not be $1199 and would indeed end up at $799 for launch just as all of the flyers we've seen hinted at, but that doesn't appear to be enough for everyone.   Well so you know, we've been told from our friends at Best Buy that all of the training guides mention $799 meaning $1199 is no where to be found.  It's not going to be $1200, people.  We also just heard that there will be a $35 activation fee to go along with the first month $20 data package in order to activate WiFi.  I know that will probably anger you even more, but almost all new devices have an activation fee of that amount.  It's up to you to try to negotiate that down or out.
Oh, and if you didn't notice, the XOOM page on Best Buy's site is now gone and likely won't show back up until that February 17 pre-order date we broke news about on Friday.  
Moving on to the Thunderbolt.  I know that many of you are wondering if you can pick-up your pre-ordered phone tomorrow at Best Buy, and according to the memo below, that won't be happening.  The phone isn't slated to drop until the 24th, and BBY is now telling their employees that the launch date is "TBD", so don't plan on making a trip to your local store in the morning.
We'll more than likely have more info for you very soon, so stay close.
Cheers that dude!