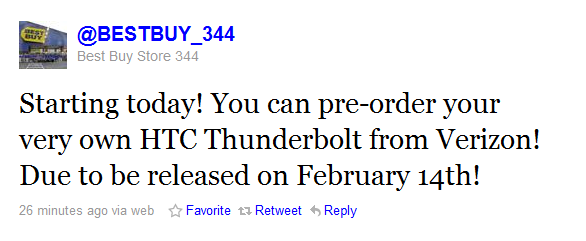 Another Best Buy store has mentioned February 14th as the official date for the HTC Thunderbolt, but Verizon still remains silent.  In the tweet you are seeing above, a New Jersey BBY is reminding folks that they can come into stores now to pre-order and expect to see the phone by next Monday, the day it is "due to be released."  We'd love to tell you that if you drop $50 on it now or did over the weekend that you'll see it on the 14th especially with this sweet new Thunderbolt commercial in the wild, but something just doesn't feel right after seeing this tweet from VZW earlier…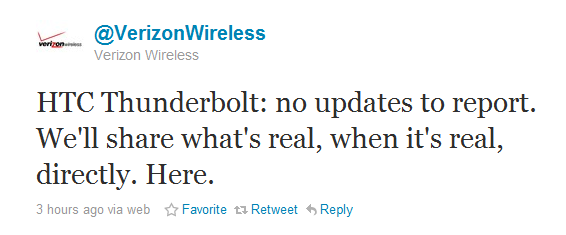 Silliest phone announcement ever. For real.
Cheers Fredy!
______________________
Some of our best videos.