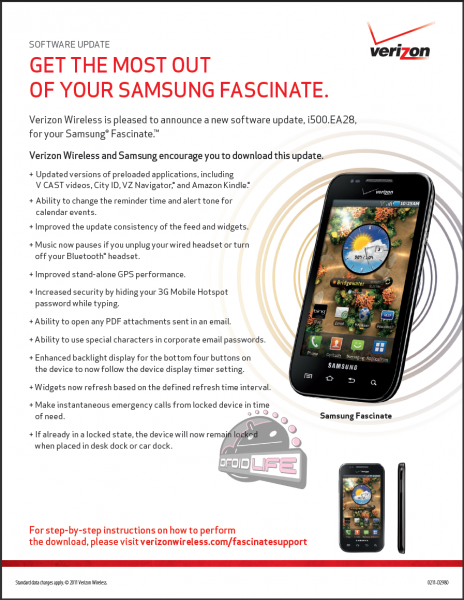 Another Samsung Fascinate update is ready to be released from Verizon just 3 weeks after the last one which brought riots to the streets of the interwebs over a little emergency call bug.  The PDF for the update looks a little spicier than the last at least, but if you take the time to read what is included, you'll realize it's exactly the same as DL09.  It's got to be a fixer for that bug, right?  Let's hope so, we don't want anyone having to waste time creating "proof" videos, do we?
______________________
Some of our best videos.