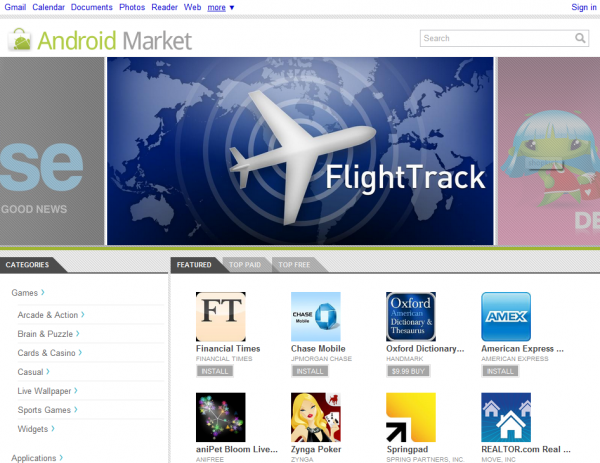 Yep, just as we expected, Google just announced their new browser-based Android Market.  You can check it out at http://market.android.com/, but may run into issues signing it.  Hopefully it all gets fixed after the Honeycomb event is over with.
We'll be keeping an eye on it…
Update:  All issues are fixed!  Log in and start enjoying the new market!