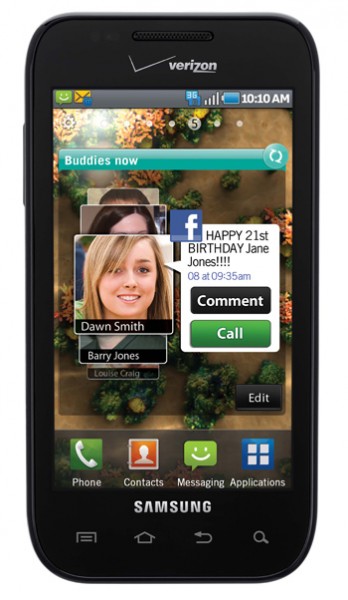 Not "DROID" or 4G-related, but being Verizon news and of this magnitude, we couldn't pass it up.  To our readers rocking a Samsung Fascinate, you will be more than thrilled to learn that an official Froyo ROM has been released and is untouched, well aside from root being added.  The build is DL30, includes all bloatware, bugs, and is available for you to finally use if your Fascinate is rooted.  Thanks to punk.kaos over at XDA, this is seriously as official as it gets.  He left everything intact to give you an idea as to what the official build will look like from Verizon, which means he will not be providing much support for it.  Oh, we're also hearing that Bing is gone, so please verify that if you've already flashed this.
Instructions and files can be found here.
Cheers to everyone who sent this!