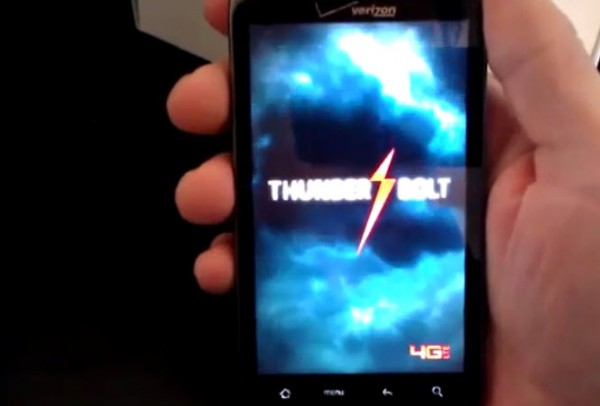 A brave soul took to YouTube over the weekend to release an unofficial unboxing and quick walk-through of the HTC Thunderbolt.  We're calling this "unofficial" because it is definitely not coming out of retail packaging and could be from a tester or someone else deep in the pre-release phone ranks.  He even mentions the fact that the phone is running an older version of the final software we'll see in the next couple of weeks, so let's not get too crazy about it.
In the video though, you'll basically just see a re-hash of what we did at CES, but he does touch on the fact that Skype video chatting will be built into Sense, which could be the reason it's delayed.  The rest is stuff we've seen in our crystal clear hands-on video and gallery, so overall, this video should just help you realize how amazing it will be once it hits store shelves.  The guy makes reference to it crushing the DROID BIONIC in benchmarks, but again, we've heard rumors that the CES versions of that phone were not utilizing dual-cores, so take that as non-sense for now.  
http://www.youtube.com/watch?v=O0Mx-nkvQUA
Cheers Brian!