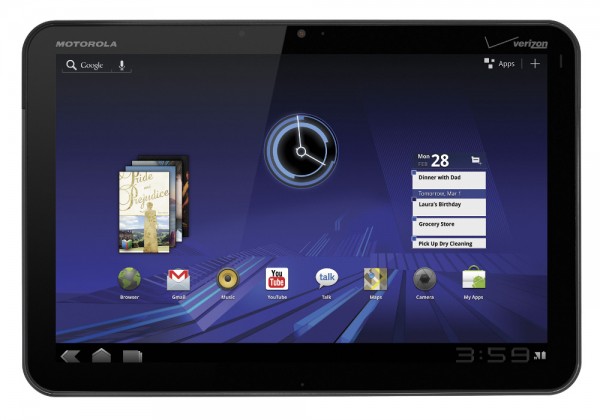 This debate will probably never end, but as of yesterday, Google's Director of Engineering of Android said that as of "right now" Honeycomb is a tablet operating system.  He also went on to say that the Android team took the opportunity to really enhance the UI with this build and they hope to someday unite their smartphone and tablet OS's, but would give no timeline as to when that might happen.  We already know Gingerbread has some UI tweaks, but from the sounds of that, we won't even see the beauty of 3.0 on Android 2.4 (Ice Cream Sandwich) either.
But does that even matter?  Do we really want a tablet UI on a phone?  We've already gone through the "it's just a big smartphone" talk from every anti-Android talking head on the planet because of the Galaxy Tab, so I'd much rather keep these separate.  Sure, I'd love for Android to get prettier, but it appears to be heading in that direction already with Gingerbread.  I'm sure the Android team will continue to enhance the experience without forcing these two OS's into one.   
I also wanted to point out this quote that we're hoping every phone manufacturers reads over and over and over again…
I think that coming together is a good idea. What we're trying to do here is make a base platform that's so good, that others only need to add native elements in their core areas.

We wanted to make the whole UI better – it shouldn't be necessary to customise the texting widget with the Honeycomb UI.
We need Android big wigs to come out and say this on a daily basis if we're ever going to get rid of those despicable  custom skins on top of Android.  We know that manufacturers think they add value to their product, but if you ask any enthusiast, they are doing nothing but harm and are also delaying updates.
And to see the Honeycomb demo from CES, we've pasted the video for you one more time…
Via:  TechRadar