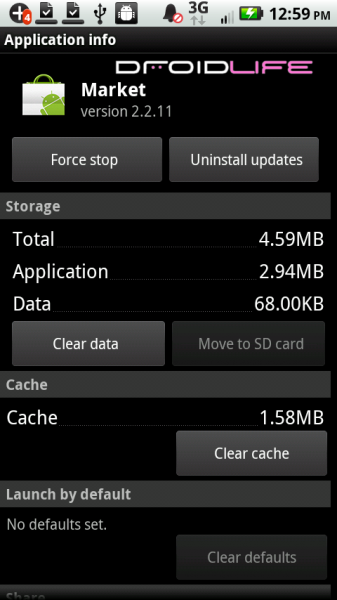 We were just handed the brand spanking new version of the Android Market that is as-of-now, only running on unreleased phones to our knowledge.  This .apk will bring yours up to version 2.2.11, which I'm assuming fixes a security issue that we've known about for a couple of weeks now.  At least we're hoping so, for the sake of application developers that have paid apps on the market.  Other than that, you probably won't notice a difference.
Download:  Vending_2_2_11.apk (alt link)
Update:  For rooted users having issues installing the .apk, here is a .zip (alt link) which can be flashed in Clockwork.  MAKE A BACKUP!  Cheers Ronald Valdes!
Cheers that dude for the apk!