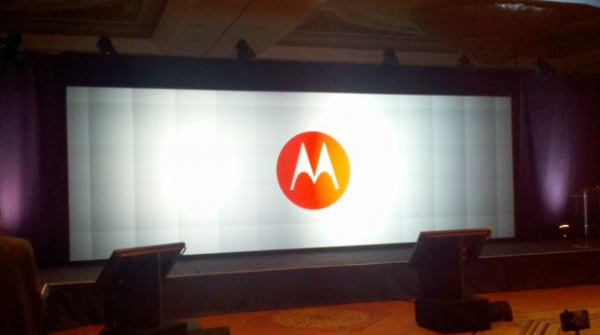 We're finally at the Motorola event with a prime spot to capture the awesomeness that is about to go down.  We're hearing the name "DROID BIONIC" being tossed around as well as the DROID XOOM which we broke the word on last week.  This should be good…
4:22PM:  Just know that we get demo time after this event.
4:32PM:  Wi-fi is super spot in here again, doing our best.
4:33PM:  They are demoing the Atrix 4G and its desktop dock capabilities.  Basically you have a full computer experience using your phone.  You can have a full Firefox browser, you can see and use your actual phone screen, resize the screen, and so much more.  I have pictures, don't worry.
4:34PM:  They just showed a super thin laptop looking device that is powered by your phone.  I know that is tough to explain, so we'll go deeper into this later.  Basically, it's a laptop with a keyboard and screen, but is completely powered by the phone.  Ridiculously awesome.
4:55PM:  Sorry for the dead live blog…they started drop bombs and we posted specific posts for the news.  We're off for demos!