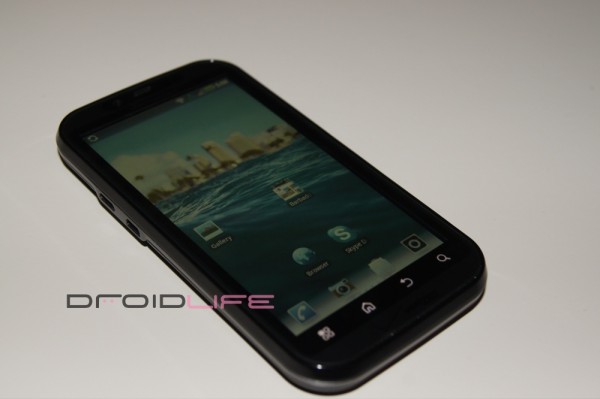 We just left the Motorola event and had plenty of hands-on time with the new DROID BIONIC that is headed to Verizon as one of their premiere 4G LTE devices.  This newest family member will sport a 4.3″ qHD screen, 1GB RAM 512MB of RAM, a dual-core processor, front facing camera, 8MP back camera, 1080p HDMI out, and gaming awesomeness.
We have video on the way, so that you can all get a full look at this device and its new version of Blur which actually impressed us a little.  It has a few new tweaks to the UI that we haven't seen on any Android device before, but only real hands-on time will prove if it's worth keeping active.
Overall though, the device felt great in hand.  It doesn't necessarily look or feel like any of the Droids we've seen in the past, but that's not a bad thing in this case.  Now sporting some lovely curves and a qHD screen, this might be the phone to save your money for, only you won't be able to grab one until the middle of this year.  The Tegra 2 processor is easily felt, you can fly through homescreens, you'll never have any lag, and again, a couple of the tweaks in Blur that we noticed are acceptable.
Check out our glamour photos after the break.