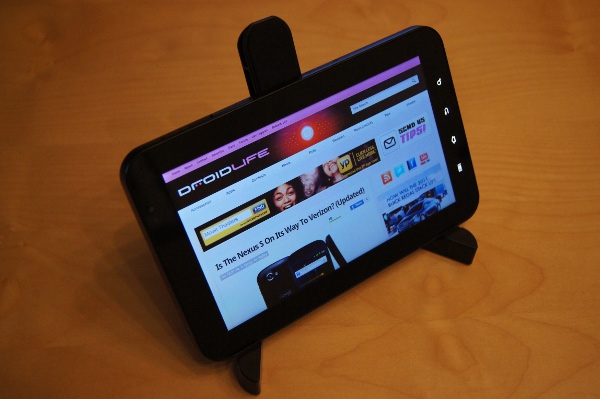 Our buddies over at Arkon sent over one of their new Samsung Galaxy Tab fold-up stands to review and I've got to say, this is a great little product.  Made from what appears to be high quality plastic, the stand folds up to 7″x1″x1″ and can be easily-stored in your laptop bag, briefcase or other type of man-bag.  It has adjustable legs and backing, grippies for that non-slippage we all enjoy, and should be considered if you own any kind of tablet.
Video action after the break.  
Buy one at Arkon's website.