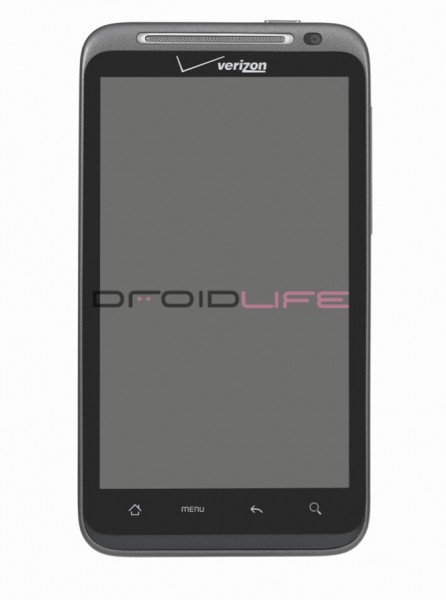 Take a look at that beauty.  Say hello to the HTC Thunderbolt, which will be the first 4G LTE device to land on Verizon after its unveiling next week at CES.  As you can see, it really just looks exactly like the Desire HD, but has Verizon branding and will be 4G capable which means it'll be amazing.  We're assuming it won't have  a dual-core processor which most of you decided was critically important, but after seeing it, have you changed your mind?
We should point out that there is a surprise behind the kickstand and Google branding which we're hoping means no Bing.  Hello Droid Thunderbolt?  Maybe.
11 more shots after the break.