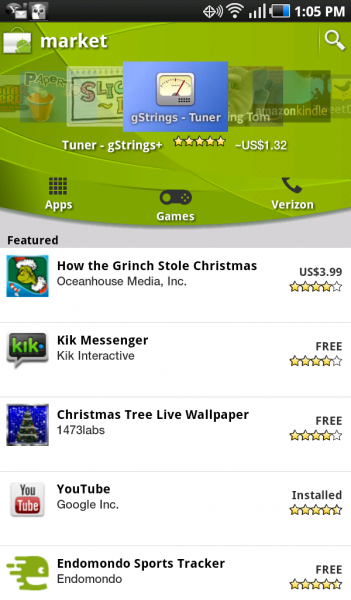 One of our readers has submitted the new Android Market to us for the world to download.  I see that others have posted a version and are reporting issues, but I can say that this one installed on my Droid X running Apex, Incredible running Virtuous, original Droid on stock FRG83D and Galaxy Tab running stock Froyo.  Worked flawlessly on all of them and if you want to uninstall should you run into issues, you can do that too.
Instructions:
*Only tested on my 2.2 phones.  Feel free to test on other Android versions though.

*If running any CyanogenMod version, you may want to proceed with caution.  Make a backup!

*Bugless Beast users are also reporting issues.

*Appears to be working on almost any 1.6 and above phone.
1.  Download the file from above.
2.  When it finishes, tap on it, then "Install", then "Open."
3.  Enjoy!
If you run into issues, go to Settings>Applications>Manage Applications and find "Market."  Tap on it and then "uninstall updates."
Cheers Rami!