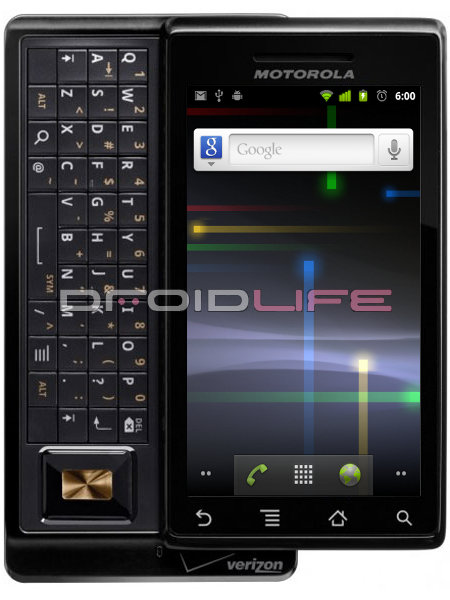 The LG Facebook page will surely snag a whole new group of fans after it spit out the message below to Droid Dog's Alberto.  Whoever runs their fan page is claiming that Gingerbread (Android 2.3) will require a phone to have a 1.0GHz processor which would mean that the original Droid is done for.  Are they right though?  We had heard this rumor in the past, but something about this seems a little odd and I'm willing to hold off any world hatred rants until the Android team comes out and confirms this.  We all know that the Droid 1 was built for the long haul with an underclocked processor, so for now, take this rumor for exactly what it is.  
Update:  Android tech lead, Dan Morrill has weighed in and Droid 1 owners will like what he has to say initially…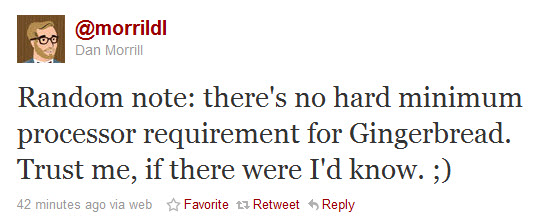 He then clarifies that older devices can still be phased out, but that technically, there isn't a "hard" requirement…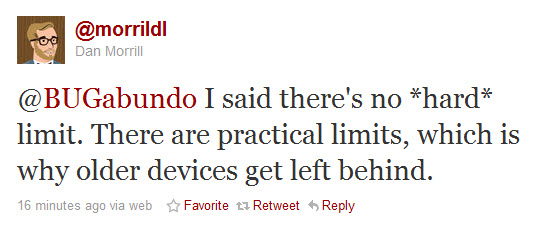 Who knows.
Here is the Facebook shot: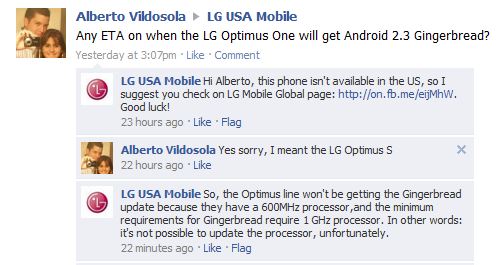 Bold statement from LG!  Thoughts?  Over 2,300 of you weren't feeling good about this yesterday and I'm guessing this news isn't helping?
Via:  Droid Dog