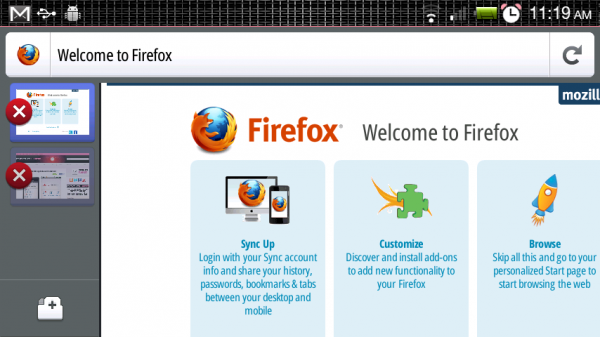 We've been following the journey of Firefox Mobile on Android since its "Fennec" days and keep wondering when it might see a build spicy enough for the Android Market.  According to Matt Brubeck, one of the Firefox Engineers, the time is near as a new beta release should be available some time in December and will be downloadable through the market.  In response to some poor AT&T customer who is unable to install 3rd party apps, Matt mentioned the following…
If it is, then you might be able to use the Android developer tool "adb" to install Firefox on your phone (search the web for instructions), or you can wait for our next beta release which should be available through the Market later this month.
Is everyone ready for an official Firefox?  We've been through how many alphas, betas and test builds now?  Can it compete with Dolphin, xScope and the rest of those well-established browser options?
Cheers Manny!