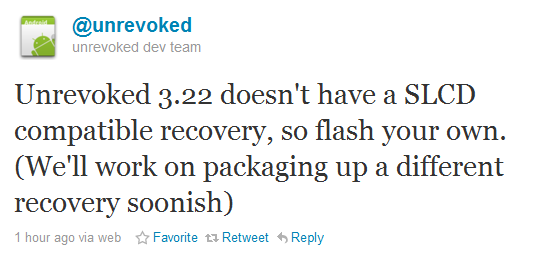 We brought you word that version 3.21 of Unrevoked was no longer working for Droid Incredible after the latest update and that they were working tirelessly to fix it.  Well the time has come and Incredible owners can now get back to doing what we were all meant to do with our Android phones, root them.  Verison 3.22 is live and ready for your amusement.
Download it from the Unrevoked website.  Changelog.
Cheers OrbitJM, Jason, Logan and Landon!