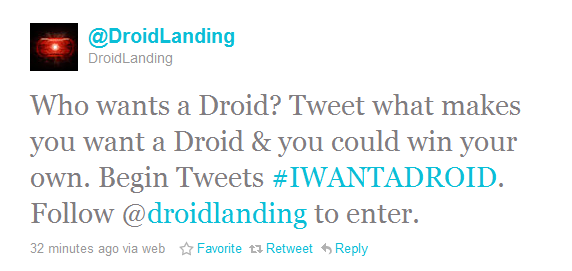 The @DroidLanding Twitter account has been a great source for contests ever since the Droid X was launched and today, after almost 2 months of silence, tweeted the message you are seeing above.  It looks like a new contest is in order although details haven't been released.  So far it looks like you just need to tweet about wanting a Droid with the hashtag #IWANTADROID and you could win one.  Jump on it!
Cheers Mark!
______________________
Some of our best videos.