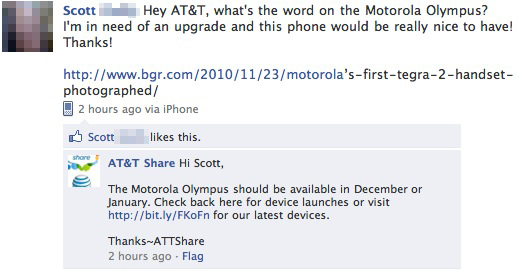 Did AT&T just slip up?  According to their Facebook admin, the Motorola Olympus, which is codenamed the Etna on Verizon, could hit stores in either December or January?  That was the initial thought until that same response was quickly removed.  While this isn't incredibly huge news as far as a release date goes (2 months is sort of a wide range), it is huge in the fact that they acknowledged the device's existent.  Until now, it's only been a rumor seen on sites like ours that have led the charge to uncover this next big Android device from Motorola.
______________________
Some of our best videos.