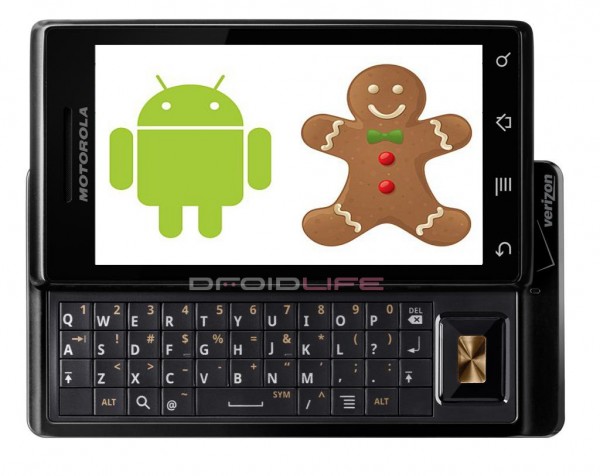 The Motorola Feedback Network is a group that any Motorola phone owner can join in order to get on a testing list for new OS updates that may be headed to their device in the near future.  Well this afternoon, the MFN sent out the email below to alert its members to an upcoming software update for the original Droid that they will may have the opportunity to test.  There are obviously few details given, so we have no idea if this is something major, but one has to ask the question, "Is it Gingerbread?"
Full email after the break.  
Thanks for joining the Motorola Feedback Network. We value your input!

We recently learned of an opportunity to test new software for the original Droid in advance of wide release. These pre-launch "soak" tests are becoming increasingly common for Android phones. Naturally, we want to get as many Motorola Feedback Members involved as possible.

If you are interested in taking part, please re-register for the Motorola Feedback Network using this link. The new registration process is much shorter than the older one. If you register and provide the required information and permissions, you will be invited to take part in the upcoming test for Droid. We will contact you about the test when the time is right.

If you are now using a different Motorola phone, please re-register as well, so we can include you in projects for your current phone. (If you click the link above and find you don't end up on the survey, but on a forum page entitled "Thanks for registering for the Motorola Feedback Network!" please read that page for an explanation.)

Please respond as soon as possible. There is a limit to how many Motorola Feedback Network members we can include, and we will work on a first come, first served basis.

Regards,

– Matt
Motorola Owners' Forums
Motorola Feedback Network
What do we think?  Is it Gingerbread or just the 2.2.1 update?