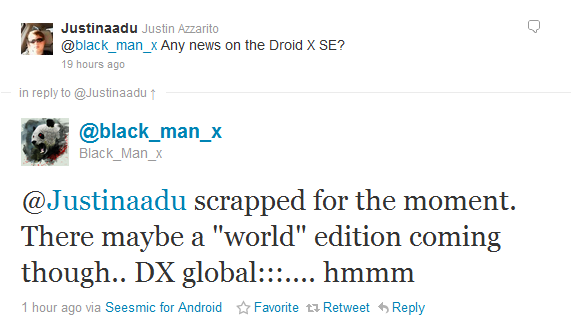 Two sneaky panda posts in a row.  Record!
Anyone interested in a global Droid X?  I guess for me, it better be a 4G LTE global DX with a front facing camera or I'm not interested.  We already have the Droid Pro, Droid 2 Global and HTC Merge on Verizon as global devices, so I'm not sure that another is needed at this point unless it sees at least a few tweaks.
For more background on these sneaky Panda posts, check out this post.
Thoughts?