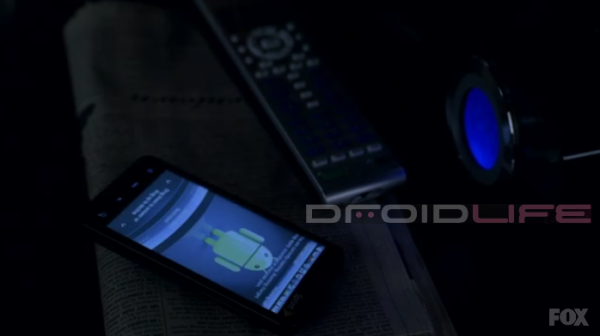 I know this has nothing to do with the "DROID" brand and that HTC EVO talk is usually saved for our other site, but we received so many emails about the appearance of an Android phone in last night's episode of Fringe that we had to at least acknowledge it.  Going forward though, these non-Droid appearances will be up over at Android Life.
So early thoughts were that this was either an Incredible or a Droid X, but if you are able to capture a still of the device sitting on this nightstand, you can see a little Sprint logo in the top corner meaning this is definitely an EVO.  Not a Droid Appearance, but man, you guys were on top of this one.  Be sure to keep sending these in!
Here are the rest of our Droid appearances.
Watch the episode here.
Cheers Ben, Lewis, Dave, Don and Jake!