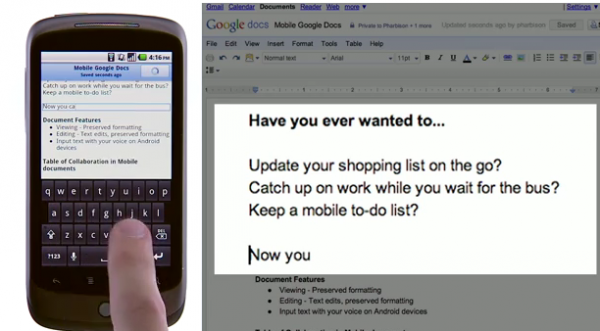 If you have an Android phone running Froyo, you will be able to edit all of your documents, including tables on the go as Google is rolling the service out over the next few days.  You will now be able to edit your work from anywhere and have it update live into a browser across the world should you need it to.  And actually, it works from browser to phone as well.  To understand my awful explanation, hit up the video after the break to see the awesomeness in action.  
Via:  Google Mobile Blog
______________________
Some of our best videos.