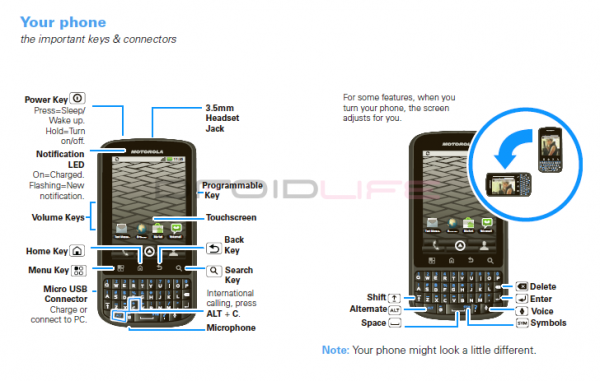 The user guide for the Droid Pro is now available.  If you have shown some interest in this device which is officially going on pre-sale tomorrow (November 9th) and in stores on the 18th for $179, then get your reading glasses ready.  It's your standard guide, but gives you an idea of how that candy bar keyboard will work alongside the 3.1″ touch screen.  
Download:  Droid_Pro_US-EN_UG.pdf
Cheers @rusty_richards!