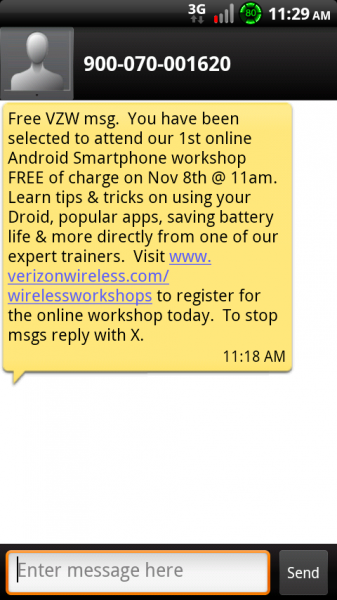 Verizon is inviting Droid owners to attend the first ever online "Android Smartphone workshop" on November 8th which just so happens to be the day of the Samsung event.  Is it a coincidence?  Probably, but we thought we'd at least throw it out there for the conspiracy theorists in the building.  Topics that will surely be covered include:  why you should root your phone to void your warranty,  how to use Google Voice to avoid text message overages, and tricks to increase chances of a warranty upgrade replacement.
Anyone planning to attend?  Anyone else receive this text from Big Red?
Cheers Picolas, and everyone else who sent this in!