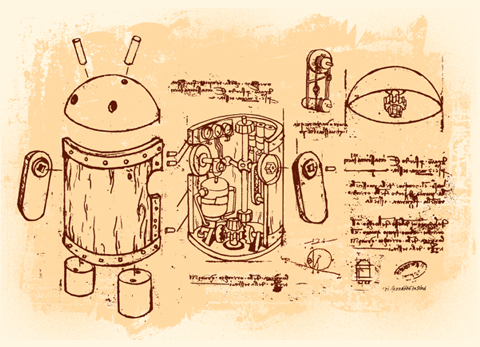 A new Android t-shirt has been released today from the makers of Unstoppable Andy, Andy vs. Apple, and Exploded Andy to beef up your geek wardrobe.  Say hello to, "iSteam Andy," a shirt made with inspiration from da Vinci, H.G. Wells, Andy Rubin, and a legacy of past iSteam designs.  For $19 and on American Apparel cotton, it's time to treat yourself to an early Thanksgiving present.
Purchase one today from here.
Cheers dion!
______________________
Some of our best videos.