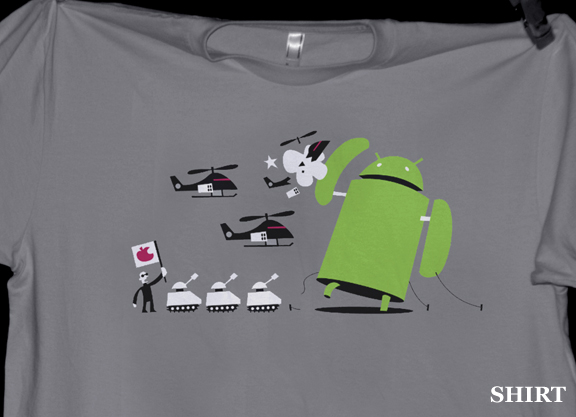 Ready to profess your undying love for Android in the battle against the evil empire?  Do so today in poster or t-shirt form!  The Andy versus Apple shirt or poster is available to add to your collection of uber-geek printed t-shirts.
Buy one for $19 here.
It looks like Exploded Andy is still available as well.
Via: Phandroid