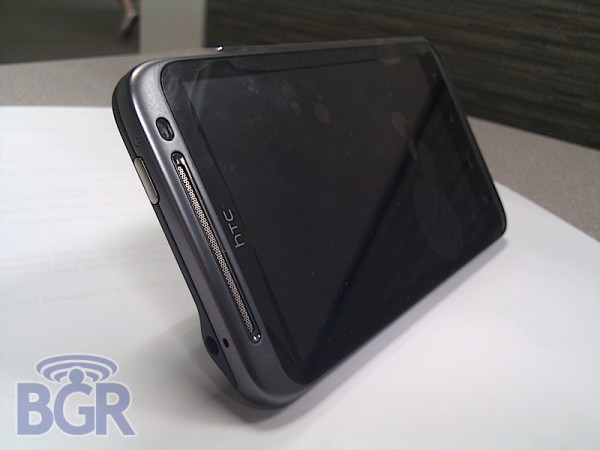 According to reports, there is an HTC Incredible HD in the hands of certain Verizon reps and is scheduled to launch on November 23rd (Yes, next month.).  You may remember this device after shots of it leaked out through BGR a couple of months back, looking like the HTC device which we wish had landed on VZW from the beginning.  There were rumored specs such as a front facing camera, 4.3″ screen, etc., but what we really know now is that if it comes out, it'll be the U.S. version of the Desire HD.  
All I can say, is that I know a mysterious HTC phone has been in the hands of a couple of testers, but have not heard one word about a possible release date.  It seems unlikely that it will be released for the holidays, especially with an entire lineup of phones hitting stores on the 11th including 2 new Droids, but you never know.  One thing I have been told is that the Droid Pro and Droid 2 Global were supposed to be the final "Droid" branded phones for this year, meaning if this comes out, don't be surprised if lacks our favorite tag.
Oh and it's apparently not 4G LTE, so why would we consider it when we'll have a whole lineup of 4G devices in early 2011?  Or is this a must-have?
On the hunt for more!
Via:  Phandroid, Droid Forums