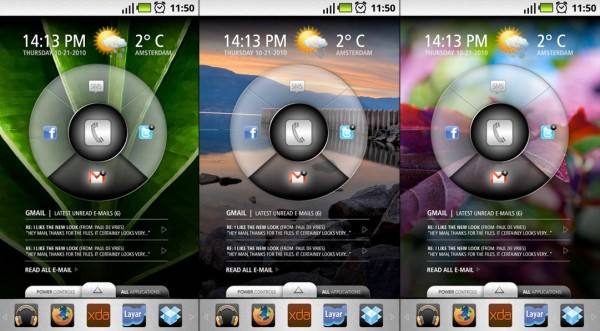 It seems these days as if LauncherPro and ADW Launcher are the only two home replacements options that anyone talks about and while we're not complaining, we're just wondering when the next big thing will drop.  Could it be Slick UI, a recently announced and "aesthetically" pleasing option with a "wonderwheel"?  XDA member Caemgen is leading this project that we are hoping actually makes it to some sort of release stage.  They are still in design mode right now, so don't expect this to hit your device within the next week or two, but we'll keep an eye on it though, as it has potential to be amazing.
App drawer and video after the break.  
And video…
For more information and to sign up to possibly test out alpha and beta releases of Slick UI, head over to the dedicated XDA Forums thread.
Cheers Picolas!